E-commerce is something of a Cinderella story, granting people their wishes with just a swish of a magic wand. Or, in this case, a few clicks on a phone or computer.
Shopee is one of the largest e-commerce platforms in Southeast Asia. As of 2023, Shopee sees a whopping 342.8 million monthly visits within the region.
New sellers may find it challenging to learn the logistics of running a store and to build a customer base as a newbie in a heavily saturated marketplace.
This article will take you through the basics, including setting up your e-commerce store, seller fees, and shipping methods.
We'll also cover tips and marketing strategies to boost your online sales.
TL:DR
Shopee is one of the largest e-commerce platforms in Southeast Asia with 342.8 million monthly visits.
To sell on Shopee, you need to create a seller account, select shipping methods, and list your products.
Sell on Shopee without inventory by using print on demand, third-party fulfillment centers, or digital products or services.
Boost your online sales by using Shopee tools and features, such as Shopee Coins, Shopee Live, and Shopee Ads.
Join Shopee Mall or Shopee Supermarket if you are a brand owner or authorized distributor of branded goods.
How to Sell on Shopee SG in 3 Steps
To manage your store on the go, you can download the Shopee mobile app from App Store, Google Play Store, or AppGallery. However, the larger interface makes accessing Shopee from your desktop browser more user-friendly.
There are many profitable business ideas that you can start in 2023. Follow this easy 3-step guide to set up your online store on Shopee Singapore.
Step 1: Create a Shopee Seller Account
Register for a Shopee account on the Shopee mobile app or Seller Center.
Once you have a seller account, you can create a shop profile. Come up with a shop name and description, and add a profile and cover photo. A complete profile is essential to establish credibility, especially when you're just starting out.
Remember to verify your phone number and add your bank account details. These steps are required to withdraw the money in your Seller Balance once your products start selling.
Step 2: Select Shipping Methods
When setting up an e-commerce business, a key consideration is how to deliver products to your customers. On Shopee, you can enable multiple shipping channels for your shop. You can then select which options to offer when listing individual products.
You can work with external logistics providers such as SingPost or arrange your own delivery fleet. Alternatively, you can join Shopee Supported Logistics. This program lets you arrange and track shipments directly via the Shopee platform. Shipping fees are also automatically calculated based on provided specifications.
Standard shipping options include:
Shopee Xpress (SPX)
Ninja Van
J&T Express
Speedpost Standard/Economy
uParcel
Shopee Xpress and Ninja Van also offer the option of buyer self-collection.
Step 3: Start Listing Your Products
Each Shopee listing requires basic information, including a product name, price, and description. Select an appropriate product category you want the listing to appear under. A cover photo is mandatory, but you can add up to nine photos and one video for each listing.
Technical specifications, such as product brand and material, can help your listing reach buyers looking for specific product attributes. Variations such as different colors can also appeal to buyers who want more options. You can also include other relevant details like available stock, pre-order options, and product condition.
Once you've listed your first product on Shopee Marketplace, you'll officially be a registered Shopee seller!
Shopee Fees
Transaction Fee
Shopee Singapore's current transaction fees take 2.16% of the final amount for all payment types, inclusive of local GST rates. For SPayLater, the net rate ranges from 2-5%, depending on the buyer's repayment period.
The transaction fee is calculated after adding the shipping fee and deducting Shopee promotions, such as Shopee coins. Seller-sponsored promotions such as discounts and shop vouchers are not factored into the amount.
Transaction fee = [original price + shipping fee – Shopee discounts] x 2.16%
Service Fee
Service fees apply to sellers who are a part of Shopee's Coins Cashback Programme or Free Shipping Programme. The rates and fee cap vary across different product categories.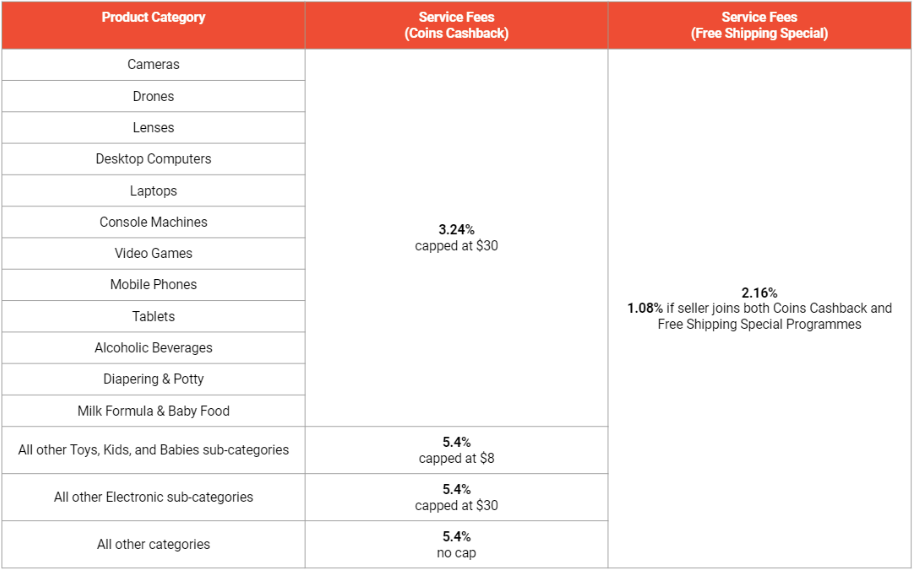 Service fee = cost of goods sold x fee%
Commission Fee
Commission fees apply to all sellers who have been registered on Shopee for at least 90 days, except for Shopee Mall sellers.
Shopee commission rates for Singapore sellers are 2.16%, inclusive of 8% GST. The fee is capped at $30 for most electronic product categories. These include mobile gadgets, computer accessories, gaming consoles, cameras, drones, and home appliances. There is no cap on other categories.
The fee factors in seller-sponsored promotions. It is not affected by Shopee promotions and shipping fees.
Commission fee = [original price – seller discounts] x 2.16%
How to Sell on Shopee Without Inventory
Managing stock and delivery of products can be the most time-consuming aspects of running an e-commerce business. However, there are several ways to sell on Shopee without inventory, such as:
Print on demand
Third-party fulfillment centers
Digital products or services (only for authorized Shopee sellers)
Having an affiliate store
Dropshipping is a popular option on Shopee and other e-commerce platforms. With dropshipping, you find a supplier who will handle the groundwork for you. This includes packaging and delivering orders to customers.
How to Dropship on Shopee Singapore
To start off, do some research to decide the types of products you want to sell on your e-commerce store. This will help you source for products and find a dropshipping supplier that is best suited to your niche.
Once you and a supplier have agreed to collaborate, list the selected products on your Shopee store. For pricing strategy, consider how much you're paying your supplier for the product price and shipping fee. You can then factor in a reasonable ROI you wish to make from each sale.
After receiving a customer order on Shopee, forward it to your supplier, and they'll handle the rest.
7 Tips to Boost Sales on Shopee Singapore
As with all e-commerce platforms, the key to success on Shopee is to provide quality products and customer service. Good customer reviews will be a natural outcome of such efforts.
By delivering a good shopping experience, you also increase your chances of being selected as a Shopee Preferred Seller. Preferred sellers are bestowed a "Shopee 100% Authentic Guarantee" tag on their products, which will effectively earn trust from more buyers.
Here are 7 ways to boost your online sales and ratings selling on Shopee Singapore.
1. Optimize Your Store and Product Listings
One disadvantage e-commerce businesses face is that customers can't evaluate your product in person, like in brick-and-mortar shops. So when it comes to online selling, high-quality images and detailed product descriptions will be your trusty salesman.
With dozens of similar products on the Internet, the key is to focus on the unique selling points of your product. Appeal to buyers' imaginations by describing how your product can benefit their lifestyle. Another way to optimize your listings is with videos to showcase the authenticity of your product.
An attractive and easy-to-navigate profile can increase product sales and order value. Have a simple but memorable name, and include some background on your brand and products in the shop description. A clear profile photo of yourself or your store logo can also make your store seem more trustworthy.
2. List Your Business on Shopee Mall
To start selling on Shopee Mall, you must first be a brand owner or authorized distributor and have your business approved by Shopee.
Having your e-commerce business on Shopee Mall can help establish your reputation. Shopee Mall sellers receive more brand credibility, which helps attract more customers and boost sales for your e-commerce business. You'll also get access to premium tools and promotions that are not available to Marketplace sellers.
3. Join Flash Sales
You can host flash deals for your shop or nominate your products for Shopee Flash Deals.
Shopee Flash Deals offers buyers attractive discounts that will encourage more sales and orders, helping to boost traffic and revenue. During Shopee's 11.11 sale in 2020, over 200 million items were sold across Southeast Asia in just one day.
Participating in this Shopee-wide promotional event will also garner more views, clicks, and visits to your products and shop. This exposure will help you reach new buyers and expand your customer base.
4. Join Campaigns
You can nominate your products for Shopee's product campaigns via the Seller Centre. Joining campaigns will help increase the visibility of your products on Shopee's website and the Shopee app. This can attract more buyers and generate sales.
If approved, your products will be featured on campaign banners on Shopee's main or category pages. They will also be included in Shopee's email blast and push notifications, boosting your shop's click-through rate.
5. Advertise
As a Shopee seller, you will have access to a range of advertising tools, including:
Product search ads: Increase your product ranking on customers' search result pages.
Shop search ads: Increase your shop ranking on Shopee's search results.
Discovery ads: Feature your product in prime recommendation sections like Shopee's homepage.
Boost ads: Advertise your products in several high-traffic areas.
Display ads: Feature your shop banner on Shopee's homepage.
The tool uses a pay-per-click advertising model. Sellers bid a minimum price of $0.02 per click for Shopee ads. When participating in campaigns, you can increase the bid price to make the most of the increased conversion rates during that period.
Shopee ads drive traffic by targeting ads at potential customers who are already using Shopee. However, you can also advertise off Shopee through social media and word of mouth, expanding your reach beyond the platform.
6. Create Discount Vouchers
Discount vouchers are a great way to encourage both first-time buyers and returning customers to shop at your store. You can offer a welcome voucher for first-time buyers, a voucher for a discount on their next order, or an attractive deal for meeting a certain spend.
Shopee sellers can create discounts using the Vouchers tool on Shopee's marketing center. You have full autonomy over the discount amount, minimum spend, usage quantity, and other relevant details of the vouchers you create.
To offer free shipping vouchers to your customers, join Shopee's Free Shipping Special Programme. This applies to standard delivery shipping methods.
7. Post Authentic Photos
Aside from ensuring a high resolution, it's important that your product photos are true to reality. As Internet history has shown, lighting and angles can drastically shape people's perceptions of an image.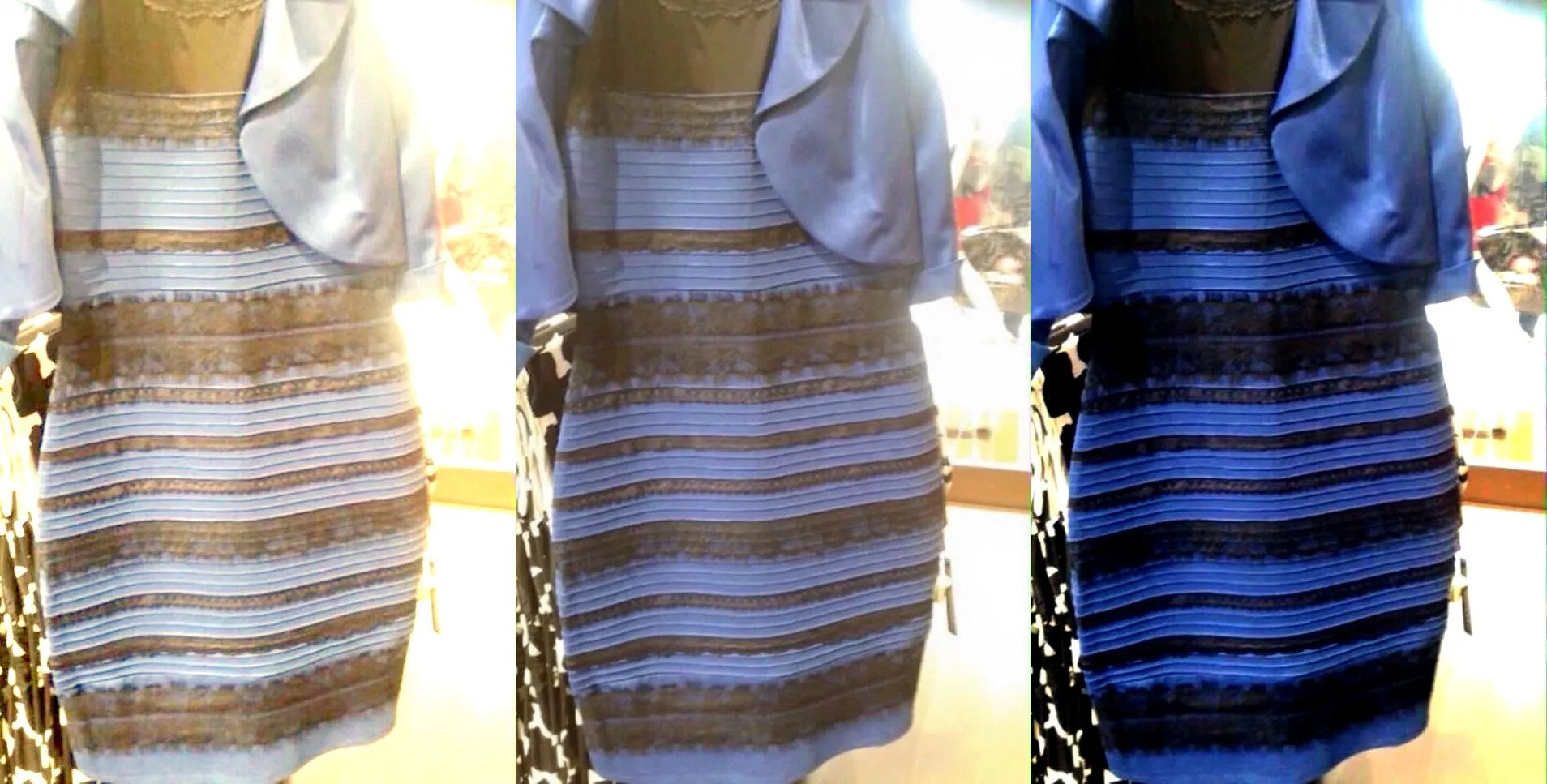 Authenticity is key to building faith in your business. Setting the right expectations improves customer satisfaction and your brand credibility. Fulfilling them will also generate more good reviews, which can positively influence future buyers.
Conclusion
This step-by-step guide should have prepared you to start selling on Shopee Singapore. You can also make use of your own website alongside Shopee to drive traffic through SEO and generate more sales for your e-commerce business.
Just as Shopee had its humble beginnings in Singapore, e-commerce is an industry that will only continue to grow—not just in Southeast Asia, but worldwide. In the same way, if you're just starting out, have faith that your small business can succeed.
Here's a guide on the differences between Shopee, Lazada and Qoo10 and how to sell on Lazada.
FAQs
How much does it cost to sell on Shopee Singapore?
You can download the Shopee app, create a seller account, and list products free of charge. However, you'll be charged a transaction fee, service fee, and commission fee for products sold.
Do I need ACRA to sell on Shopee Singapore?
Individual sellers do not need ACRA.
You only need to register your online business with ACRA for your store to be listed on Shopee Mall or to become an authorized Shopee seller.
How does Shopee make money?
Shopee makes money from seller fees and advertisements on its platform.
Can I sell on Shopee Singapore if I live overseas?
Sellers based in China and Hong Kong can apply on Shopee's cross-border platform. Sellers based elsewhere must fill out and submit Shopee's overseas seller information form.
How do I get paid on Shopee?
The most important steps to getting paid on Shopee are verifying your phone number and linking your bank account.
When a buyer makes a purchase, the money will be held in escrow. It will be released to your Seller Balance 2-3 days after the buyer confirms that they have received the order.
Shopee Guarantee gives buyers a 3-day window after delivery to request a return or refund. Money will still be credited to your balance if the buyer fails to confirm before this period ends.
You can opt for automatic or manual withdrawal of funds from your Seller Balance. Automatic withdrawals are set at weekly or monthly intervals. Manual withdrawals can be performed at any time. Sellers get one free manual withdrawal a week. A fee of $0.20 is charged for additional withdrawals in that same week.
After each withdrawal, the money should be reflected in your bank account within 2-4 working days.
How do I ship my orders through Shopee supported logistics?
After receiving an order, arrange the shipment via Shopee. When requesting a pick-up from your address, it's best to do so at least 1 working day in advance. Alternatively, you can opt to drop off the package at the logistics partner's locations.
Pack the order and attach the air waybill, which you can print via the Seller Centre. Once the package is received by the logistics partners, they will handle the delivery to the customer.