Lazada is just 11 years old as of 2023. At 11 years old, most of us were still struggling with algebra. But at its young age, Lazada has already become the leading e-commerce platform in Southeast Asia.
Lazada Singapore is the country's second most popular e-commerce platform, seeing an estimated 15 million monthly visits. This is especially significant considering Singapore has the highest average spend in SEA's e-commerce landscape.
In this article, we'll take you through the fundamentals of starting and managing a store on Lazada.
We'll also share the best tips and strategies to become a top seller on Lazada Singapore.
TL:DR
Lazada is the leading e-commerce platform in Southeast Asia and the second most popular in Singapore.
To sell on Lazada, you need to create an account, attend training sessions, activate your account, and add product listings.
Choose to sell on Marketplace, LazMall, or LazGlobal depending on your business type and goals.
Optimize your product listings with relevant keywords, clear descriptions, attractive photos, and competitive prices.
Leverage Lazada's marketing tools and campaigns to boost your visibility and increase sales.
How to Sell on Lazada Singapore in 3 Steps
To start things off, here's an easy step-by-step guide to becoming a seller on Lazada Singapore.
1: Set Up Your Lazada Seller Account & Attend Training
The first step is, of course, creating a Lazada account. You can download the mobile app from App Store or Google Play Store, or use Lazada's website on your browser. Register via your phone number, Facebook account, or Google account.
If you're based in Singapore, you'll want to register as a Lazada Seller to sell on Marketplace. Depending on the nature of your e-commerce business, you can also consider becoming LazMall Seller or LazGlobal Seller.
LazMall Seller: For brand owners or authorized distributors.
LazGlobal Seller: For international overseas-based sellers.
After completing the signup process, attend Lazada's dedicated training sessions for new sellers. These will cover the basics of how to sell on Lazada and ways to boost sales on your online store.
2: Activate Your Account
You can activate your Lazada account via the Lazada Seller Centre. To do so, you'll need to verify your identity and business information.
Individual sellers do not need a business license to sell on Lazada Singapore. To activate your account, provide your personal identification details, including your full name, address, and contact number. You must also submit a colored scan of your IC and a bank statement.
Corporate sellers must submit their legal company name, business registration number and address, and other details in their ACRA business profile.
3: Add Product Listings & Bank Account Details
To start selling, set up your payment options and link your bank account. This will allow payment from customer orders to be credited to and withdrawn from your seller wallet.
You can then start setting up your Lazada store to sell products. For each listing, include a product title, description, price, and brand. We'll go into how you can optimize your listings later in this article.
Once you've uploaded your first 5 products, you'll be officially eligible to sell on Lazada Marketplace!
Creating Your Product Listings
Before you publish your listings, do some research on market demand and competition. You'll want to find trending search terms for your product type and business niche. You can look up similar stores and product listings on Lazada to see what is performing well. Think about how you can set yourself apart.
Be sure to provide accurate and detailed information to boost your product rankings. You can add up to 8 photos for each product listing to showcase different features and angles. Customers may also find in-depth information such as color, dimensions, and variations helpful.
Categorize your products appropriately to help them reach the right audience. Ensure you don't upload repeated listings of the same items. This also makes your store more user-friendly by allowing customers to filter and find products easily.
Setting product prices
When researching similar products, calculate the average price popular listings are selling at. Comparing pricing can help you decide on the most competitive product price you can offer.
Be sure to consider the cost of materials or amount you're paying your suppliers to create or purchase your products. You can then factor in the ROI you want to see to ensure you're not selling your products at a loss.
Managing inventory
You'll have various tasks to handle as an e-commerce business owner. So when it comes to inventory management, it may seem convenient to order in bulk to avoid running short on your product or having to repurchase stock.
However, it's crucial to strategize carefully based on how well individual products are selling from your store. You don't want to end up with dead stock if you order more supply than required to meet the demand. So make an informed judgement on how much stock you'll need based on the product's popularity.
You can invest in an inventory management system to track your inventory and alert you to when certain products run low. Be sure to restock in advance when your balance falls below a certain amount, especially if the product is selling fast.
Marketing and Promoting Your Products on Lazada
Lazada is still an online platform, so SEO also applies to your product listings. Using relevant search terms can increase the chances of your product appearing on search engine results pages.
On the platform itself, you have exclusive access to tools for marketing and promoting your products on Lazada Singapore.
Utilise Lazada's marketing and promotion tools
To boost sales on your Lazada store, you can make use of the platform's 4 seller promotion tools:
Flexi Combo: Provide tiering discounts and free items or samples.
Seller Voucher: Provide discounts on products when a customer fulfills the criteria.
Free Shipping: Absorbs shipping costs when a customer fulfills the criteria.
Bundles: Provides discounts for the purchase of multiple products or free items, such as 1-for-1 offers.
Lazada also has a range of marketing tools.
For instance, LazLive is a live streaming feature that lets you showcase your products to customers in real-time. There's also Seller Picks, which boosts your best items to potential buyers. Joining marketing campaigns is another way to increase exposure and conversion rates for your shop and products.
Offer discounts and promotions
Discounts are a great way to attract potential customers to your online store, whether they are first-time or returning buyers. You can offer a welcome voucher for new customers, a discount on their next order, or bundle promotions for selected products.
Many e-commerce buyers add items to their cart, only to abandon them at checkout. This strategy can incentivize customers to go through with the order, boosting product sales and order value. Attractive deals can also leave a positive impression of your brand, encouraging customer loyalty.
Managing Your Orders and Shipping
Good order management is productive to efficient delivery and customer ratings. When you receive a customer order, you have up to 24 hours to process and fulfill it. You can find the shipping details on Lazada's Seller Centre.
Arranging for shipping and delivery
Comply with Lazada's packaging guidelines when packing your order. Each package should have only one tracking number, so be sure to pack items accordingly. Seal the sales invoice along with the product, and attach the air waybill to the package.
The order in your Seller Centre will automatically move to the 'To Ship' tab after you've printed the required documents. Check the shipping details and order fulfillment type under the 'Shipping Provider' tab in the Seller Centre.
For pick-up orders, simply click 'Arrange Shipment' to notify logistics providers to collect the package. Lazada's pick-up team will pick up the orders from your warehouse address. For drop-off orders, hand over the package to a drop-off point near you using Lazada's locator.
Handling returns and refunds
A key aspect of quality customer support is efficient return and refund management. If a customer requests a return or refund, you'll have the option to:
Offer a full refund with return
Offer a full refund without return
Reject the request
You can choose to reject the return if an eligible reason is not provided. However, when there's a legitimate reason, it'll be in your best interest to gracefully offer a full refund. This can help to resolve any negative impressions the customer may have of your brand.
Be sure to take the reasons for a customer's return into consideration. This may give you insights into areas of improvement for your store and products.
To find the return package, you can key the refund tracking number on return label into the search bar. If the package is lost or damaged by the logistics provider, Lazada will handle the refund to the customer. You will not have to take responsibility as the seller.
Monitoring and Improving Your Performance
Review your store performance regularly through analytics and reports on your Seller Dashboard. Reading customer feedback and reviews is also crucial to staying attuned to buyers' wants and needs.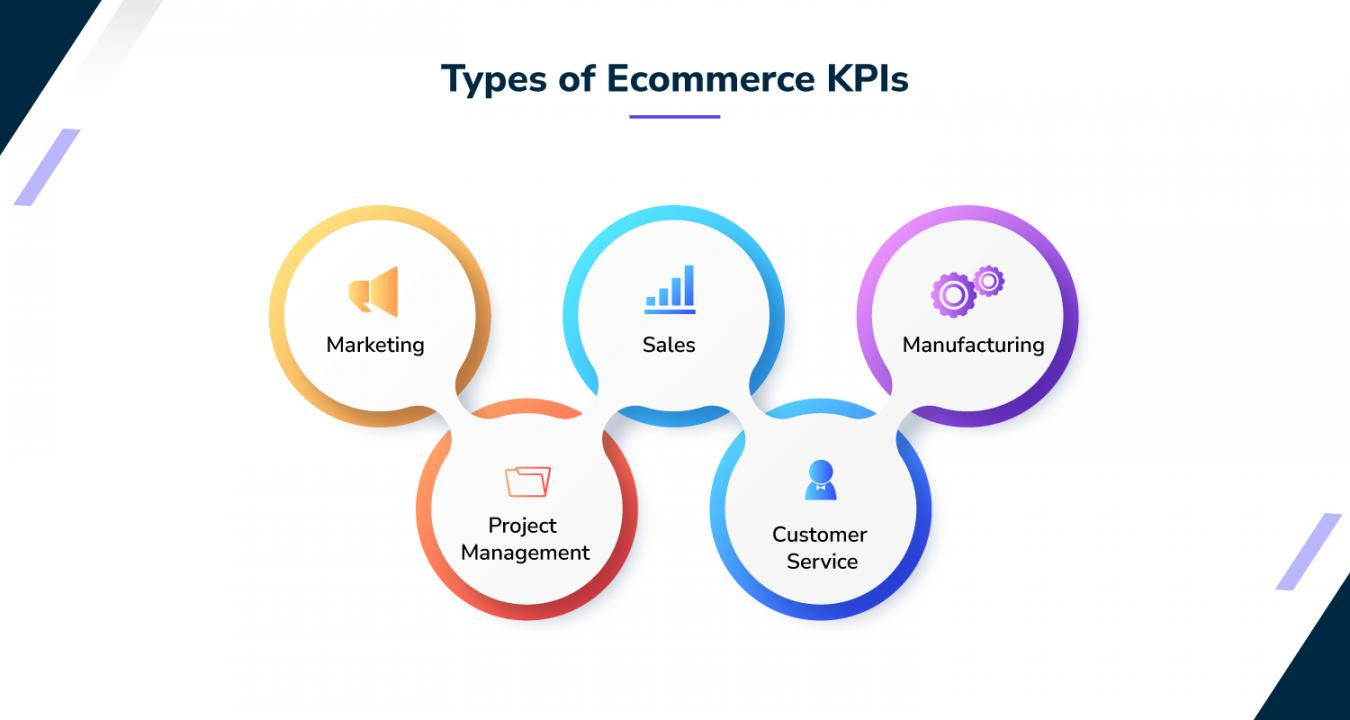 From these insights, you can make adjustments to your product listings and marketing strategies. If you have access to Lazada's Sponsored Solutions, data insights will be made available to you:
Storewide Overview: Your store's overall traffic and performance insights.
Solution Overview: Key metrics from all Lazada Marketing Solutions.
Audience Insights: Demographics and purchasing habits of your store visitors and buyers.
Budget insights: ROI analysis of product and marketing campaigns.
Product insights: Top-performing products and products that can benefit from more promotion.
Creative Insights: Stores with the most clicks and conversions.
Performance analysis is not a one-off, but a continuous event. Consumer needs and demands are constantly changing. So always stay up-to-date with the most current Lazada policies and best practices.
How to Become a Top Lazada Seller
It's essential to strive for high standards of product quality and customer service to earn your customers' trust. Generating a positive reputation will progressively reap long-term benefits for small businesses.
Consistency and excellence in product and sales quality, seller investment, and sales capability are key. This can increase your eligibility to become a Lazada Preferred Seller. Being a Preferred Seller will earn you a badge that will greatly boost your brand reputation and credibility.
Follow these 6 tips to boost sales and become a top seller on Lazada.
1. Know Your Competitors
Although online marketplaces offer great flexibility, they also come with fierce competition. So if you decide to sell on Lazada, it's smart to conduct research first to better understand the market.
Identify common keywords and search terms for products in your niche. This will help you optimize each product listing to suit what consumers are looking for. You can also identify ways to boost your own product rankings by analyzing your competitors' product listings.
Value for money is a deciding factor for many buyers, so compare pricing strategy as well. Decide on a competitive product price that will appeal to customers, but still return a reasonable profit.
2. Upload Clear and Accurate Photos
Quality and authenticity are the secrets to running a successful e-commerce store. Unlike in physical stores, customers cannot touch your products before buying them online. As such, make full use of the 8-photo limit on Lazada to showcase different angles and features of your product.
Uploading high-resolution photos can make your brand seem more credible and trustworthy. But of course, appearances aren't everything—ensure your photos are accurate to the product as well. This will increase the chances of satisfied customers and positive reviews.
3. Offer Discounts and Other Product Promotions
Lazada sellers can create a range of Seller Vouchers to offer their customers. Regular vouchers provide a discount for fulfilling a minimum spend. You can also offer vouchers for new buyers or followers to your store.

Another way to attract customers is to run product promotions. This includes single and multi-buy promotions, which offer discounts to all purchases of selected products from your store.
4. Maintain good seller ratings with positive customer reviews
Good customer reviews and ratings are the foundations for trust in your brand. Providing quality customer service is of paramount importance. You can invest in order management software or chatbot solutions to aid you in this aspect.
When an order is completed, feel free to reach out to customers. Thanking them and showing openness to feedback are great ways to leave a positive impression on your brand. This also provides an opportunity to request a review.
If you receive a critical rating from a customer without feedback, you can reach out to them to better understand their experience. Even with many good reviews, a harsh review can still throw off potential new buyers.
If a customer does leave feedback with a bad rating, you can still contact them to discuss how the issue could be resolved. If the customer is satisfied with your response, they may choose to edit their original review.
5. Give free shipping
High shipping costs may discourage buyers at check out, leading to abandoned shopping carts. By taking shipping fees out of the picture, the lowered costs can incentivize customers to complete an order.
All sellers can create free shipping promotions for products from any category except digital products. You can also add minimum spend criteria to boost the average order value. Providing free shipping to your buyers not only helps ‍increase sales and revenue but also increases customer loyalty.
6. Build Your Brand
An attractive and easy-to-navigate store design can appeal to customers. Upload a high-resolution brand logo, and come up with a memorable store name. You can also modify your online store's URL to include your store name so that it's easier to remember.
Building a brand niche with various products can also encourage more visits to your store. If customers like your products, chances are they'll explore your store to view other available products. Having a range of options can increase order value and encourage returning customers to your store.
Conclusion
By following these steps mentioned, you'll be all set to become a seller on Lazada Singapore. You can also make use of your own website alongside your Lazada store to drive more traffic and boost your e-commerce sales.
E-commerce has revolutionized the world of business, and even then, the world of e-commerce continues to evolve. As such, business owners must seek constant growth in an ever-shifting landscape, locally and worldwide.
You may also be interested in the difference between Lazada, Shopee and Qoo10 and how to sell on Shopee.
FAQs
How much does it cost to sell on Lazada?
Lazada charges sellers a commission fee on all successfully delivered orders. This ranges from 0-4% depending on the product category and is subject to local GST rates.
New marketplace sellers are exempted from the commission fee for their first 90 days.
What products can I sell on Lazada?
Check Lazada's list of controlled and prohibited items, as these can get your account suspended or deactivated. Some prohibited items include weapons, vulgar images, and toxic items.
You may need to meet specific requirements to sell products from certain categories. If you're selling food on Lazada, ensure that your products adhere to Singapore's food regulation standards.
How do I get paid on Lazada?
You must first activate your Seller Balance to get paid on Lazada. Ensure that you have linked your bank account and submitted any necessary documents. A payment pin is also required for secured withdrawal.
Individual Lazada sellers have the option of either manual or automatic withdrawal of funds. You can manually withdraw any amount of funds available in your Seller Balance at any time. Within a week, only the first withdrawal will be free—any subsequent requests will cost $0.20 each.
For automatic withdrawals, the full amount in your Seller Balance will be withdrawn at the end of the working day every Monday. This is the only option available for corporate Lazada sellers.
Each withdrawal takes up to 1 working day after fulfillment of an order to process. It takes another 2 working days for the funds to be credited to your linked bank account.
Does Lazada have seller fees?
Lazada has a range of seller fee types, including but not limited to:
– Item Price
– Commission
– Shipping
– Promotion
You can find the full list of Lazada seller fees here.