Look no further if you're looking for the perfect creative design partner to help turn your business vision into reality.
Singapore is an epicenter of creativity and innovation and we've got just the list of top 5 design companies that will make sure your project gets the attention it deserves!
Singapore's creative industry has been booming over the past few years, with a range of dynamic innovative firms leading the way in crafting awesome designs. Whether you want to create a logo, develop a website, or build a mobile app, these five options are sure to inspire you.
Let's take a closer look at each one:
1) Wunderfauks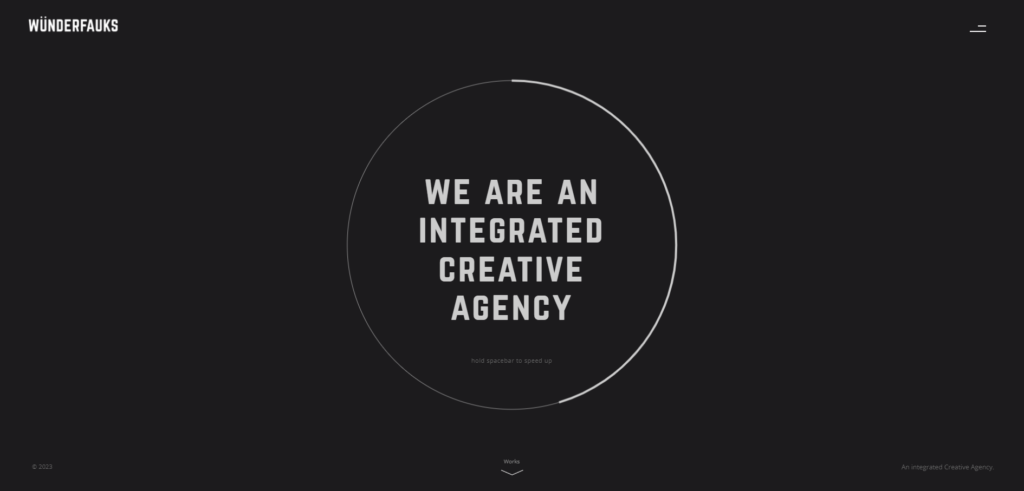 Wunderfauks is an integrated creative agency focusing on new and innovative experiences. They are a dynamic team of multi-disciplinary individuals with their own think tanks of ideas and concepts.
Their services include creative expression, campaign execution, communication, and creative implementation tailored to each client's needs.
At Wunderfauks, they believe in results-driven solutions. They strive to provide their clients with the best possible experience and focus on delivering tangible outcomes that exceed expectations.
Their team is committed to staying ahead of the curve when it comes to trends and technologies, so you can be sure that your project will stay relevant for years to come.
Business Contact:
Website: https://wunderfauks.com/
Contact: [email protected]
Business Highlights:
Multi-disciplined team for a fresh perspective on projects
Creative solutions that maximize ROI for clients.
Experienced in many digital mediums including social media, website design & SEO optimization
Utilizes data analysis to fine-tune campaigns
Highly effective in amplifying brand awareness through creative executions
2) Agency
Agency is a Singapore-based design agency focused on empowering clients with strategic, full-service solutions.
Their team of experienced professionals offers problem-solving across various briefs while excelling in their core disciplines. Agency offers a full-service approach to design, from conception to implementation.
They strive to provide clients with the best possible experience by taking a personalized and collaborative approach tailored specifically to their needs.
With their team of experienced professionals, they are able to effectively deliver solutions that optimize ROI while increasing brand visibility and recognizing opportunities for growth in the market.
By staying focused on strategic problem-solving, Agency creates innovative products, services, campaigns, and experiences that set them apart from traditional agencies in the region.
Business Contact:
Website: https://www.agencydesign.co/
Contact: https://www.agencydesign.co/contact
Business Highlights:
Offers full-service design solutions
Delivers problem-solving across all project briefs
Capable and experienced team of professionals
Makes design conception to implementation possible
3) Kinetic
Kinetic Singapore is an independent creative agency focused on crafting impactful communications.
Their services span a wide range of design and advertising, from branding to activation, experiential media campaigns, web & app UX/UI design, and more. At Kinetic Singapore, they are driven to create unique and powerful solutions for clients.
They strive to push the boundaries of creativity while being mindful of meeting objectives and staying true to their client's brand ethos.
Their team is a passionate group that believes that ideas can inspire action, which is why they bring out-of-the-box thinking combined with technical expertise and careful attention to detail into every project they undertake.
Business Contact:
Website: https://kinetic.com.sg/
Contact: https://kinetic.com.sg/contact/
Business Highlights:
Comprehensive portfolio ranging from design to advertising
Unconventional ideas that deliver maximum impact
Meticulous attention to craft for all engagements
Expertise in branding, activation, social media campaigns, and web & app UX/UI design
4) Paradox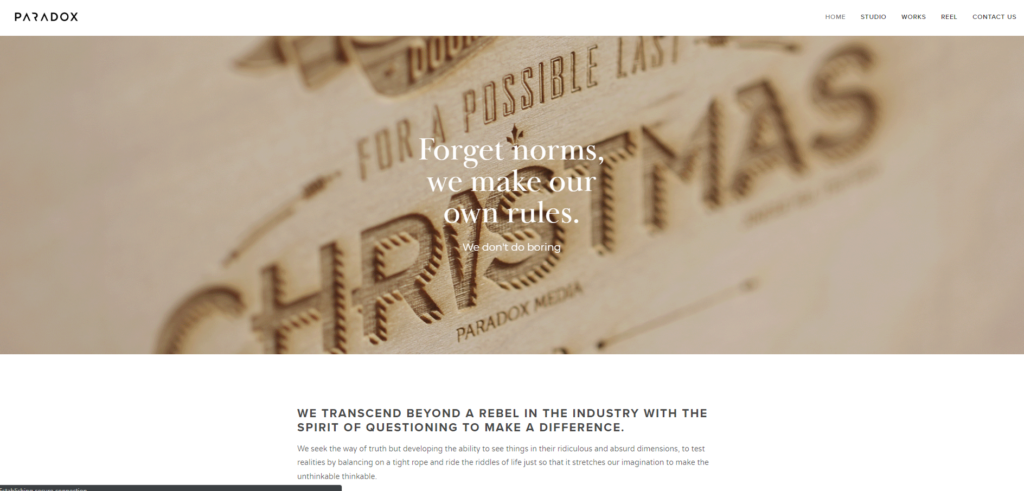 Paradox is a creative agency that provides branding, advertising, and digital services.
Their rebellious spirit seeks to bring balance to the art direction, conceptualization, and design of projects big or small. They strive for a sense of satisfaction for our clients at the end of every project.
At Paradox, they believe that creative solutions can make all the difference. They provide clients with branding and identity services including Brand Expression & Identity, Product & Service Branding, Brand Strategy, and Brand Audit.
Their Advertising & Design services include Advertising Campaigns, TV Commercials, Print & Outdoor Ads, Ambience and Guerilla Visual Communication, and Packaging Design.
In the digital space, they specialize in Web Design Solutions, Digital Strategy & Campaigns, Social Media Engagement, and Content Generation to leverage the brand's reach on all digital platforms.
With over a decade of experience in local and international markets, they use our rebellious spirit to create beautiful designs that bring balance to every project, no matter how big or small, for a sense of satisfaction at each successful completion.
Business Contact:
Website: https://www.oneparadox.com/
Contact: https://www.oneparadox.com/contact-us-say-hello
Business Highlights:
Brand Expression & Identity
Product & Service Branding
Brand Strategy & Auditing
Advertising Campaigns
TV Commercial Design
Print & Outdoor Advertising
Ambience and Guerilla Marketing
Visual Communication Services
Packaging Design Solutions
Web Design Solutions
Digital Strategy & Campaigns
Social Media Engagement
Content Generation
5) Creativeans
Creativeans is a brand and design management consultancy that helps businesses solve their strategic and creative challenges.
Founded in 2012, their services include branding, business design, UI/UX design, packaging design, and communication design.
Their systematic approach combined with methodologies like BrandBuilder® and EDIT Design Thinking®, ensure they deliver result-driven solutions to clients across diverse industries and regions. Their experienced and knowledgeable consultants are dedicated to delivering the best results for clients.
They are committed to continuous improvement, proudly holding ISO 9001:2015 certification and management awards.
Their expertise doesn't just stop at creative solutions — they provide tailored strategies that help businesses grow in a sustainable way, increasing their competitive advantage by staying ahead of emerging trends.
With offices across Singapore, Jakarta, Milan, and Vancouver, Creativeans is well-positioned to offer top-notch services on an international scale.
Business Contact:
Website: https://www.creativeans.com/
Contact: https://www.creativeans.com/#contact
Business Highlights:
Certified ISO 9001:2015 Management Consultancy
Services Include Branding, Business Design, UI/UX Design, Packaging Design & Communication Design
Over 8 Years of Track Record Solving Strategic & Creative Challenges for Clients Across Industries & Regions Globally
Systematic Approach with Methodologies such as BrandBuilder® & EDIT Design Thinking® Ensuring Results Drive Solutions
Summary
Singapore's creative design scene has plenty to offer!
Our comprehensive list of the best design companies is an excellent choice for any business.
Remember that having a great product or service is only half the battle – now it's time to get out there and make sure people know about it – start marketing and driving traffic to your website.
If you're looking for a reliable and experienced SEO agency to help you with your branding and communication needs – contact us for a free consultation.
Looking for other services? We've done the research for you here:
FAQ
What does a design agency do?
A design agency helps businesses create and develop brands and communication strategies.
They provide services such as branding, marketing, UX/UI design, packaging design, and more to help businesses connect with their customers and stand out from the competition.
How do design agencies charge?
Design agencies typically charge hourly or daily rates, or project fees depending on the scope and complexity of the project. They may also offer a variety of additional services to help clients reach their goals.
How do I choose a design agency?
When choosing a design agency, it is important to look for an agency with a proven track record, who has experience in the type of project you need, and can provide references.
Additionally, consider the rates and services offered to ensure they fit your company's needs.
Why you should hire a design agency?
Hiring a design agency gives businesses access to experienced professionals who can help them create and develop their brand, create impactful marketing strategies, and ultimately craft solutions that will reach their target customers.